Simplifying the transition from military to civilian life is one of the most pressing issues facing the community today as thousands return from Iraq and Afghanistan. A huge part of this transition is the search for employment and being able to qualify skills learned on-base to the business world.
Because this task can seem overwhelming, organizations and tools have sprung up over the past several years to help out. Google has taken an active role in supporting the veteran community through applications like the Veterans Job Bank, a service with more than a million jobs and Résumé Builder, which helps translate military experience to a résumé-friendly format. In addition to these great services, Google wanted to take their support to the next level.
What is VetNet?
Working with the biggest names in veteran employment services, Google wanted to create a home base for the military community. Hiring Our Heroes, the Institute for Veterans and Military Families and Hire Heroes USA combine their unique services into the easy to use format of Google+. VetNet's goal is to be the first place veterans visit when starting their job search.
Tracks
To better serve the users and only share relevant content, the VetNet resources are divided up into three main tracks by objective on separate Google+ pages.
Basic Training: The starting line for employment where you can find help building a strong résumé and hone your interview skills.
Career Connections: This track serves as the hub that brings employers like GE and Capital One together with veterans. Regular panels are held about how veterans are getting started in several different fields.
Entrepreneur: A college-level 8 week course designed to help those looking to start a business.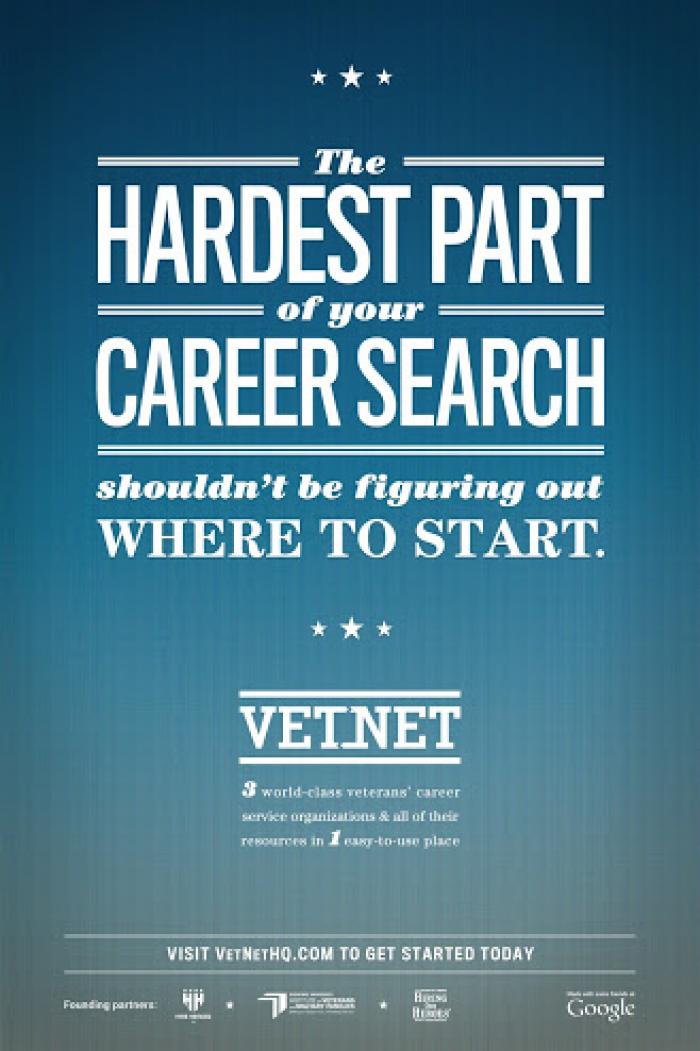 Organizing The Clutter
The founding organizations and Google realized that the main problem for veterans and military personnel seeking employment isn't a lack of resources, but a lack of organization of those resources. Essentially there are tools, organizations and people out there very willing to help veterans find employment as a civilian, but sorting through the clutter to find them can be daunting.
VetNet and the easy-to-navigate tracks are starting points for veterans looking for employment in a number of different fields and are constantly updating their information and adding in more services.
Learn More
To help you navigate this new service, Veterans United will be hosting an informational Google+ Hangout on Wednesday, December 5 at 5 p.m. EST. Discussion will revolve around getting to know the new service, learning who is eligible as well as learning how to get listed if you are an interested employer.