Using Veterans United through the home buying process is extremely easy. My loan team kept in contact with myself and my realtor through any changes or paperwork that needed to be signed. We got through from contract to close pain free and with no hassle!

Very easy process, communication was excellent!


Veterans United are very professional people, every representative we spoke with were wonderful and extremely helpful! I highly recommend anyone who is looking into buying a house especially first time buyers to use this company!

It was a great experience, with help from Matt and his team it was quick and straightforward.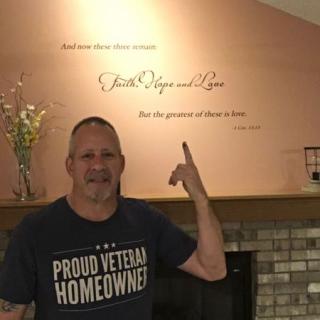 Thank you, Alberto, Subah, and Evan for your integrity. That's the word I have for VU - Integrity. I found a beautiful FSBO and Alberto walked me through the whole process from start to finish. Just a simple list of "to-dos" on their amazingly user-friendly site and 50 days later, I have my home. I am on fire for Veterans United because of how they treated me - Integrity, all day every day. The poor man even called me on the weekend a couple of times to ease my anxiety. You guys ROCK! God Bless you all! Again, just the epitome of what a fantastic team looks like. God bless them all. Thank you, VU. You guys ROCK.

Team works hard to get you in position to get financed, and made things go easy after that








VU is definitely the way to go. Without a doubt, they provide the best home purchasing experience. Great agents and wonderful customer service. They will get you the best deal possible while treating you like family. Thank you!

I will recommend Veterans United to every Veteran that I know who is looking to purchase a home!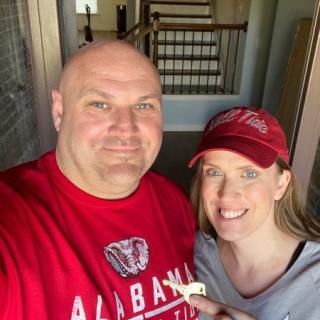 Buying your first home is a major life event that can be incredibly stressful and maybe even a little scary, right?! That's what we were expecting at least. But our experience with Veterans United was the complete opposite. Our Loan Officer, Titus, walked us through every step of the process and made it as quick and painless as it possibly could have been. From escrow to Clear to Close in about 30 days. Thank you, Titus, and Veterans United for helping us purchase our first home!!! I will be recommending Veterans United to all eligible friends!!!


Mark helped with many details on my end with this being my first home purchase. Sarah made the process pretty seamless and I'm very happy with how every thing went. Great company and great team!



First time home buyer.. was rushed to move from Washington state to Missouri in order to close when it was more convenient for them. They expected us to be very knowledgeable in buying a home even though this was our very first home to buy.

They made the whole process spectacularly easy, especially for a new home owner. Their customer service and communication was superb.







Very easy.