Me experience with Veterans United was amazing! Everything went so smooth and the process was very easy! Thanks to Veterans United my family and I are enjoying are new home!







I recommend VU to everyone that qualifies!



You're next!
Join the ranks of our 200,000+ Proud Veteran Homeowners nationwide.
Veterans United was there for me every step of the way. There friendly, helpful, quick to respond to any question. They made me feel like they where family, I will recomend them to all my vet friends. They helped my wife and I realize our dream of owning a home.


We started with various VA mortgage lenders to find the best supportive, knowledge base, rate and easy of use. After gearing towards New Day Loans and spending weeks trying to get the agent to respond. Then we remembered a friend who recommended Veterans United. Called and switched immediately, it was day to night difference from beginning to end. We are so thankfully for Chad and the Veterans United team for all they have done for us.


And anyone else

you will not be disappointed. They are a 5-star company.

Veterans United is THE WAY TO GO! Looking forward to doing more business with the company in the future!

Veterans United made the home buying process easier than expected. I really appreciated the transparency and step by step process from beginning to end.



Highly recommend. My experience has been amazing and my loan officer was helpful beyond expectation.

Veterans United loan specialist was helpful in the challenging process of compiling the necessary documents and quickly providing pre-approval. Loan specialist was quite supportive when we had problems with the first agent assigned to us, and he quickly got us a good new agent who was very helpful with the property search, inspections and negotiations for concessions.Sellers were very accommodating on repairs and other requests, but they were slow vacating the house. Not ready for scheduled walk-through seven days before closing, and not finished with move-out or cleaning 40 minutes before closing. Agent very helpful through this stress, and house was in good shape after closing.We are pleased with our home and the terms of the transaction. Good price, low interest rate, good location, great house, and Veterans United very helpful with the whole process, including information about utility services and connections with Military United for affordable insurance.

If you decide to use VU as a lender, don't!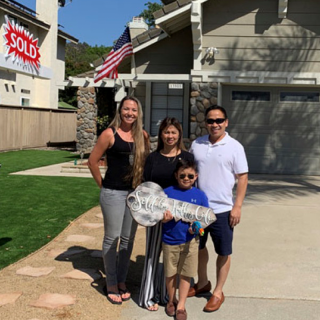 When we first met Travis Ward, he was just a loan officer. After a few months of interaction with Travis, he became our trusted friend. Travis is warm and articulates. He knows his product very well. He took his time to explain all of our questions within 24 hours. Besides those outstanding attributes, what stand out the most about Travis are he is very patient and his ability to listen to our questions/concerns, he waited for us to finish our questions completely before he responds. Travis never once (never) jumped in the middle of our sentences. We would definitely refer him to our friends and family members for VA home loan. It would be a mistake should Veterans United not to retain his service nor inadequately compensate base on his outstanding skills, personal and professionalism!! Warm Regards,Khoa, Susan and Nhat Huy (from San Diego, CA)

Veterans united loan took care of business and had me inform every step of my loan process with professionals who make sure i was comfortable and i had no doubt of making decisions.