Terry and his team were super helpful and very professional in assisting us in obtaining financing for our new home. Thank you !

Josh was amazing! He made the whole process simple and easy. Any questions we had he was knowledgeable and explained everything to us. We loved working with him, we were given the opportunity to change to other VA lenders but josh is just to amazing we couldn't change we wanted to go with josh. We will always come back and recommend United veterans and josh!

For Veterans, this route is a no brainer for getting a VA loan


We cannot thank you enough for expediting the processing of our VA Home loan so that we could meet the closing date that our sellers were requesting. Tim Alvis expertly maneuvered us through the process and kept the momentum going, allowing us to close on a house much sooner than it should have been possible.We also wanted to mention the outstanding work by our Loan Coordinator, Jill Birch. She called us a few times to walk us through some of the underwriting requirements. She was very professional, friendly, and efficient.We were absolutely impressed with Veterans United because of Tim Alvis and Jill Birch. I don't know if we just got really lucky drawing these two as our loan processing team, or if they exemplify the quality and professionalism of your employees as a whole. Either way, we're very happy with our decision to use Veterans United Home Loans and we'll recommend you to all of our friends.

Great service throughout!
Thank you!
Steve Bencze



Trust the reviews from veteran and active military homeowners - Veterans United Home Loans is the best. VU was responsive, respectful, and rapid from the beginning of our application to the final closing on our home. Highest recommendation and regard - thank you, Veterans United!

I am so glad that I found Veterans United!! The process was so much easier because of my Loan Officer who always kept me informed with every step of my loan.




The website and the assistance getting the loan were great.


Veterans United provided to me the information and the benefit of their knowledge of the value afforded veterans by the VA home loan program.




You're next!
Join the ranks of our 200,000+ Proud Veteran Homeowners nationwide.



We will miss you all. We are very excited about our new home and have made a million plans on setting it up. Take care team. Thank you.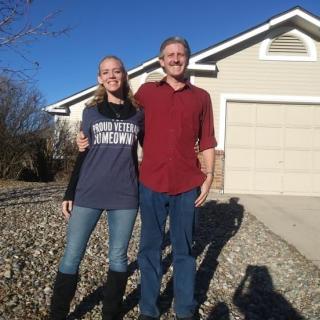 Hey Veterans, If you're looking for your first home or your next home, I highly advise to go with Veterans United for their expertise, diligence and professionalism. Thanks to my teams hard work and attentiveness, my family and I are now pleasantly living in our first home! Thank you Veterans United, we couldn't be happier!



They are the best!!!


recommend to any veterans