In the future if I desire another Veteran refi or purchase I would definately go to Veterans United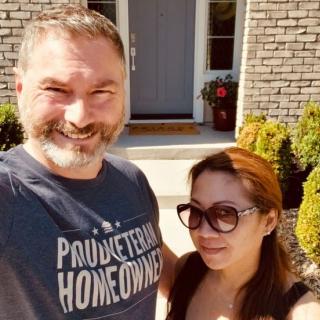 Our loan experience with Christopher and his team were exceptional. This is not our first VA loan nor our first home. They were on target with the timelines and very responsive. From the beginning of the process (Pre-approval) till the end (Closing) it was an awesome experience with Chris and team and! The client portal with the to-do list assists clients with what needs to be submitted. The resources are definitely recommended for new home owners. If you're on top of submitting your docs, your loan will process will go much smoother. Even with S.L.O.W sellers agent and a slightly chaotic and somewhat challenged Title company Staff that we worked with, We Were able to close in 30 days! Thank you Chris, Jake and Matt. We definitely recommend This Team and Veterans United Home Loans!




Veterans United has been a great mortgage company for us and my wife. I hope we remain with Veterans through our entire payoff period.


You're next!
Join the ranks of our 200,000+ Proud Veteran Homeowners nationwide.


I would definitely recommend Veterans United. The people were great, very knowledgeable and got things done in a timely manner. We were very pleased.

They are professional and that should be what you want.


I can't thank Veterans United enough for everything they did for my family I. It felt as though I was back in service, they took care of me through every step of the way and most of all, they had my six. They got me into the home of my dreams and I will always be thankful to them for that. Thank God that there's still people out there that care about this nations veterans, it means a lot to me and I felt a part of a team again. I'm a proud home owner now, and even when I say that to myself, it feels surreal, thanks Veterans United!

Dan was my Loan specialist when I refinance my mortgage. He was professional, sincere, and most of all he was transparent. He always answer my call anytime of the day and replied to my message quickly. If he is not sure of the answer, he tells you that he is not sure and he comes back with an accurate information. He gives update regularly. Honesty and transparency is a big thing for me - to trust a person - and he showed that characteristics throughout our transaction. I would definitely recommend him.

Thank you for everything. You all made a dream come true.

Great group of professionals

I would use Veterans United again in a heartbeat!

You're next!
Join the ranks of our 200,000+ Proud Veteran Homeowners nationwide.

As a retired veteran of 83 yrs old. I never thought it would be possible to own a home Veterans United Home Loans made that dream come true. They walk you through the whole process with little to nothing down . They are truly their for you!!!!

They made the process so easy... so different from my first home buying experience with another lender. I would choose VU again in a heartbeat!