Veterans United is a grade A large organization with very competent people at the Helm.



Extremely Happy with Veterans United and their services. Not happy with notary services provided by BankServ.



Veterans United is the way to go for an almost effortless home buying experience. We couldn't have asked for a better team!




You're next!
Join the ranks of our 200,000+ Proud Veteran Homeowners nationwide.
This is my second time working with Veteran's United, specifically Mark and his team, and from
beginning to end it's been the smoothest process. Everyone I have interacted with has been prompt, attentive, and kind. They truly make you feel like you are the only client they are working with. Mark spent quite some time discussing several different refinance options with me and I never felt rushed and always felt like he had my family's best interest in mind. As my husband and I look to secure some additional investment properties in the future, we know the one company we will always use-Veteran's United.

My husband and I cannot say enough positive things about our experience. We were given a true 5 star experience and were in disbelief at how smooth the process was. When we purchase another home in the future, Veterans United will be our first phone call!!










Remarkable home buying experience! Veterans United puts veterans and their families needs first. Together we've served over 60 years of service to this great nation - thanks for making us a priority, hiring a dedicated team of care professionals, and putting a mark of excellence back into the home buying experience. My first choice and will recommend to others.

I hope he's held accountable for taking money from me once again.
Response from Veterans United
Norma, we thank you for sharing your comments and we understand the frustration you may have encountered during the loan process. Our Client Advocate team is available anytime during the loan process to ensure excellent customer service, and we would love the opportunity to speak with you further to learn about this experience. Please contact us to share more information.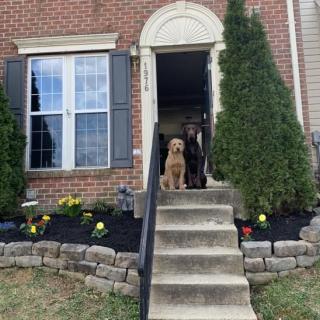 Nick really wants you to succeed in the process and very clearly lays everything out. He is a very charismatic individual, well spoken, and has a lot of confidence in his answers, which leaves you feeling very confident. I didn't at any time feel like I was lost and if I did, a quick call with nick would straighten out any confusion I may have had. He walked me through buying a house without a realtor, which is typically a little more paperwork and time consuming and made it seem easy. Thank you for all the time and effort!!




Daren and his team performed beyond any expectation my wife and I could ever have. They walked us through every step of the way and made sure we understood and were aware of everything that was happening in the process. I could have never asked for a better team.