I don't believe I would have successfully gone through the mortgage and home purchase process without the Veterans United team. Many thanks.





Can't say enough about the professional way i was treated through out the process. When VU says red carpet treatment they really mean itThank you!

Nichole and Danielle made my long distance home purchase feel like they were just around the corner... everything went very smooth.

VU is the only company I will ever use, everyone is professional and very customer service oriented.



You're next!
Join the ranks of our 200,000+ Proud Veteran Homeowners nationwide.


It was an easy process and Veterans United was there every step of the way to help. So thankful for there services. I highly recommend any veteran looking for a home to go through Veterans United.


It was a great and easy experience. The only negative thing I have is on just a couple instances. I would have to resubmit information again on the same topic. It was easy to do but it was annoying. It did not happen enough that I felt the need to bring it up while talking. They are my number one choice next time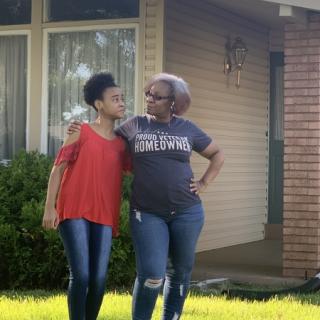 Working with the best loan team ever helped me to get my beautiful home!! Many thanks to Dan Salter & team made my home buying experience very pleasant and painless. Whenever I had questions I reached out to this wonderful loan team and they always responded quickly and made sure I had a clear understanding and was prepared.




The team dynamic that we experienced as a family was second to none. We were never left in the dark and always in the loop. We knew expectations and were treated as guests, not simply clients. The level of dedication and support shown to us by Stefanie's team was top notch. If we had to do this all over again, we would still choose Veterans United for our home buying journey. No doubts about it!


You're next!
Join the ranks of our 200,000+ Proud Veteran Homeowners nationwide.

I would highly recommend going with a VA loan and using the team we had!




Veterans United helped me receive my first home. I'm very grateful for them and the amazing team they have put together to help the Veterans through the entire process! I'm blessed to have them on my side.

Our VU Team rocked this one!! moved closing up almost 2 weeks! -Thank you for all the help!

We highly recommend getting a home loan through Veterans United Home Loans!