Awesome company to do business with









I didn't use Veterans United for my first home loan and I regret that! Now that I have used them I will always use them for my future home buying needs. Will always recommend!

You're next!
Join the ranks of our 200,000+ Proud Veteran Homeowners nationwide.



professional, very attentive agent.

A lot of paper work, but they make it easy to get through.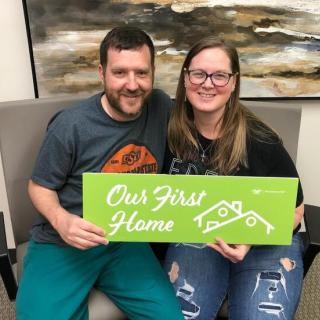 They made the entire home buying process much easier for us newbies. Mr. Ben Choi and his entire team were available around the clock to answer any questions that we had. If I had to do it all over again I would still go with Veterans United Home Loans but I would personally request Ben and his staff. We couldn't be happier


Beth and her team truly are fantastic! My husband and I are so grateful for them and are happy that we financed with Beth. As first time homebuyers we had some hefty anxiety and uncertainty, but she helped put us at ease and was always available when we needed her.

This is the first time that I worked with Veterans United and I would recommend them to anyone.



You're next!
Join the ranks of our 200,000+ Proud Veteran Homeowners nationwide.


Team Presley ( that includes Connor, myself, and my wife and Johnathan) we are an awesome team! Presley is the most cheerful person I met in this business. She is point oriented, making sure the task needed to be done gets done and works hard to achieve that goal! The next stage: Connor! Powerhouse plows thru any question, answers it, and makes sure you know what is expected! Johnathan, we had called in and Presley and Connor weren't available at that time and my wife started in with our process! He was great! Helped us get calmed down as we had no idea what at the time was expected. He took the time to explain this step and made it look easy and totally different than what we made it out to be! And as for us... We love our new home. It is exciting to see us together and empty nested at the moment! No we are not having any more kids we are past that! We are looking forward to more grand kids and lots of visits from them as we feel more able now to help bring our family even closer together than we are! Thank you Veterans United for hiring a great and wonderful team of real people that make this process as painless as possible. I definitely recommend Veterans United to anyone for purchasing a new home! Thank you very much for everything you have done for us!
Robert and Gina!

Very grateful to have the loan team and real estate agent that we did. Smoothest process we could have asked for. Would and have definitely recommended.


I give them 5 star rating they really took care of me and answered many email /questions!
I went through the homebuying process not having a clue but going through ea step I Learned a lot thanx to them & especially Tonya Dawson! Strongly recommend to all veterans!




Bethany Moore was very helpful and super responsive.