Very good, I didn't realize that it would be such simple process. Thanks so much for your help.






You're next!
Join the ranks of our 200,000+ Proud Veteran Homeowners nationwide.


If Jon reaches out to you, you're lucky.
His professionalism at his part is impressive.
Until Closing, I have collected a lot of information as much as I could, and he did not hide or run away or change comments at hard points like other loan officers. Go for Jon. Thank you.


This is a great company. I would be proud to share any information about you.




highly recommend

Best VA home buying experience we have received. This was our 3rd Va home loan mortgage and our first for sale by owner purchase. The available tutorials helped us understand the process but the loan team was the true All-Stars answering questions within hours every step of the way. We even closed earlier than expected (within 30 days of contract acceptance). Would highly recommend them to any new or seasoned home buyer. I appreciated the loan team making sure our experience was as stress free as possible.

You're next!
Join the ranks of our 200,000+ Proud Veteran Homeowners nationwide.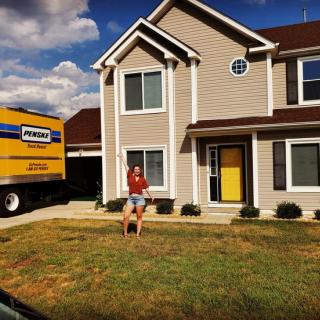 If you are considering a VA Loan company, look no further!I can't brag about Kevin Warren enough! He made my entire experience from beginning to end stress free and easy. He promptly answered all of my questions, explained in detail each step of the process, and kept an open line of communication via text messaging which worked best for me. I have and will continue to recommend Kevin and his team at Veterans United! Give this man a raise!


I honestly would not recommend them to anyone. This was our first time buying a home and it was brutal. I'm so glad we were able to purchase our home, but I definitely know we won't be using them in the future. I'm sure it's not the entire company but possibly the loan officer Matt and his team. The communication breakdown was awful. They kept asking for the same information as if they were not communicating amongst each other, which became very tiresome. I'm actually surprised because we were recommended to them by a friend.


An overall pleasant experience, Jason and Tameka were outstanding, Bravo Zulu to both of them!