There is no better organization for Veterans to get home loans through. I have also worked with USAA and Navy Federal, and NO ONE COMES CLOSE. Top-notch employees, VERY competitive rates, and continued support beyond the initial transaction.Grateful Veteran.







ok



You're next!
Join the ranks of our 200,000+ Proud Veteran Homeowners nationwide.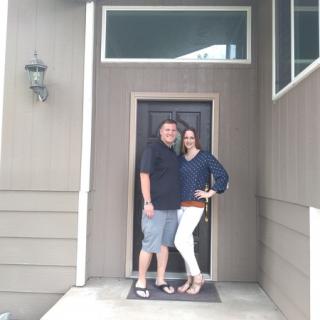 Veterans United could not make it any easier to buy a home or refinance. We have done both in the past year and have really appreciated their help and enjoyed working with them. Keep in mind you have to be willing to do the work! Get your ducks in a row and be realistic about your home buying expectations. Respond to emails and upload requested documents in a timely fashion and things will go smoothly. You can't go wrong with Veterans United!!

Veterans United is the best company for military and veterans to finance their homes!





The best Mortgage Company for Veterans! I highly recommend!

Very easy to work with and constant updates

East closing process.

Veterans United is a grade A large organization with very competent people at the Helm.



If you want a trouble-free home financing (or re-financing) under VA, this group is the way to go! I absolutely despise paperwork, but they were the 'spoonful of sugar' that made that medicine go down. Highly recommended!


If you want kind, smart caring people to work with you when purchasing, or refinancing your home, try Veterans United, they won't let you down.